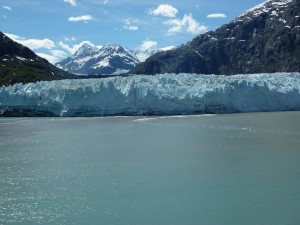 About Us
Chris and I are a married couple of DINKS (Double Income No Kids) in our early 30′s. This was our 4th cruise and 3rd cruise in the last 2 years. We have sailed Disney twice and Royal Caribbean once but this was our first Princess cruise.
We did not do an official cruise tour and booked our land portion (2 nights in Anchorage, 2 nights in Denali, train to Whittier, and Prince William Sound cruise) independently, though we used Princess for the Denali portion. For more info about this, see my Day 2 post. Other than the Vancouver Overview tour before flying home, we also booked all our excursions independently.
Feel free to post any questions in the meantime or send me an e-mail!
Trip Report
Below are links by day to my DETAILED trip report with photos:
Planning Tips
+ Getting started on planning an Alaska cruise
+ Newbie's Guide to Princess Cruises
+ Alaska Packing List
+ Alaska Shopping Tips
Overall Thoughts
This vacation was literally day after day of amazing experiences! Like many, I thought this might be a once-in-a-lifetime trip to Alaska but I definitely plan to return in a few years. I loved everything we did but there is so many more things I want to do!


Disclaimer: We may earn a commission for products purchased through some links in this article.