When you think of Miami, you probably imagine beautiful beaches, gorgeous skin-kissed bodies, and the hottest nightclubs. But this coastal city located in southeastern Florida is also a major center and leader in the arts, commerce, culture, finance, and international trade. It boasts popular cruise ports and proximity to two major national parks as well as the Florida Keys. As the third-most populous metropolitan city along the eastern coast and the seventh-largest city in the United States, one trip to Miami and you'll see why it is such a popular place for both American and international tourists.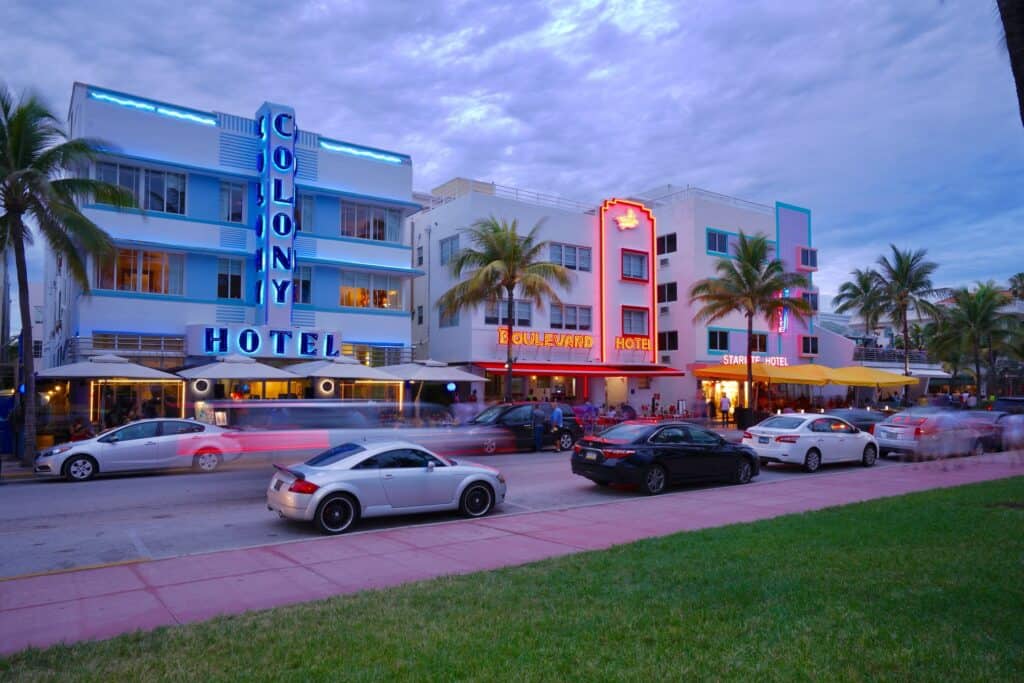 It may be surprising to know that Miami is a wonderful destination if you love art and architecture! With 15 museums including history and science, in addition to art. And, from Art Deco and Mediterranean Revival to Miami Modern, there is amazing architecture for everyone to enjoy.
Here are just a few things you can do if you love arts and architecture in Miami!
Wynwood Walls
The Wynwood Walls is an outdoor museum that has brought the world's greatest artists working in the graffiti and street art genre to Miami.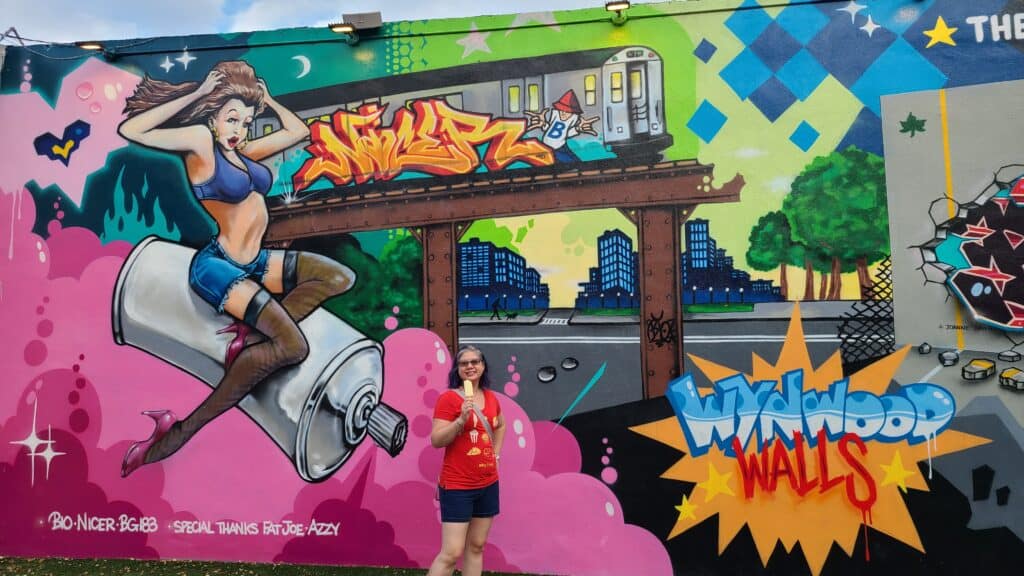 The muralists have incorporated their awe-inspiring talent into a carefully curated collection of walls, transforming every surface into an Instagram-worthy work of art. The Wynwood Walls is pure magic: an immersive experience in the world's largest outdoor street art gallery. More than 50,000 square feet of walls have been created over seven years by more than 50 renowned street artists from 16 countries.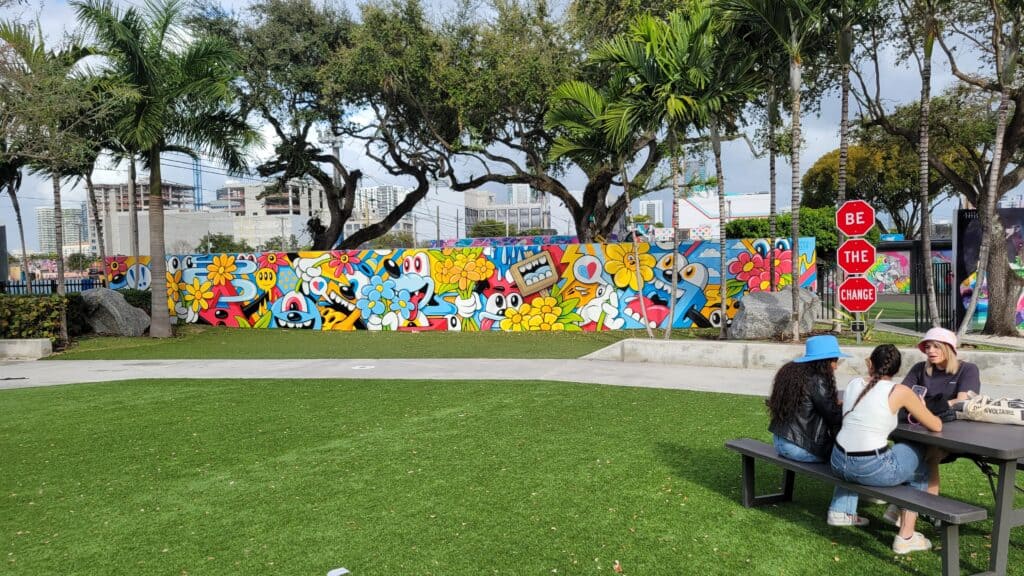 The Wynwood Walls have become one of Miami's most popular destinations for locals and tourists alike, with more than 4 million visitors to date, and are featured in many international publications and travel guides as a "must-see" attraction in Miami.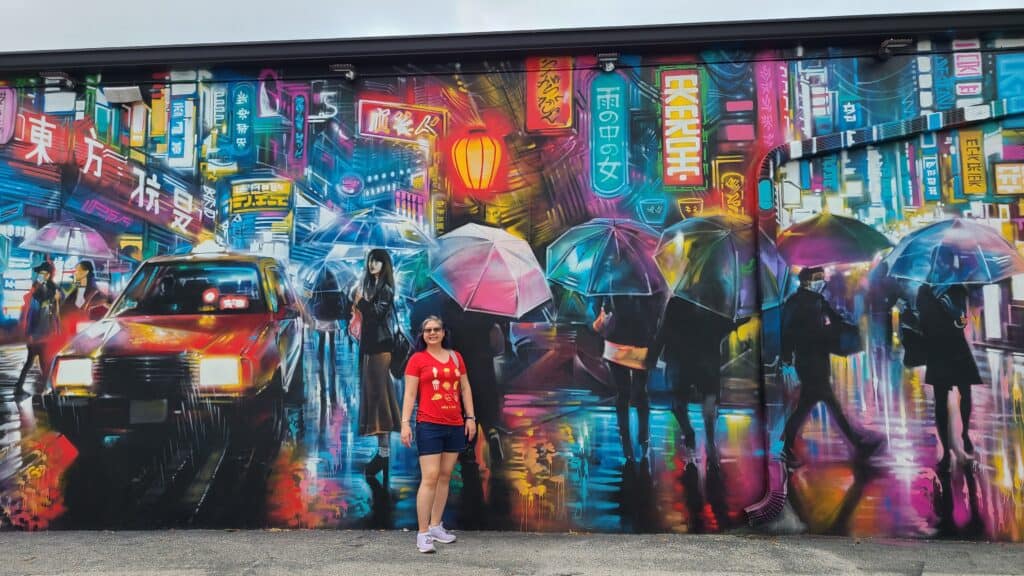 In addition to taking part in the annual Art Basel festivities, The Wynwood Walls hosts monthly events that celebrate various aspects of the art form and culture, including live painting exhibitions and performances by local musicians, spoken word poets, and DJs.
When it comes to exploring Wynwood Walls, you can either go by yourself or take a guided tour. We recommend taking the official guided tour if you want to learn more about each mural and the talented artists who created them. Our tour guide is a passionate street artist herself and gave us a lot of details about techniques used in street art.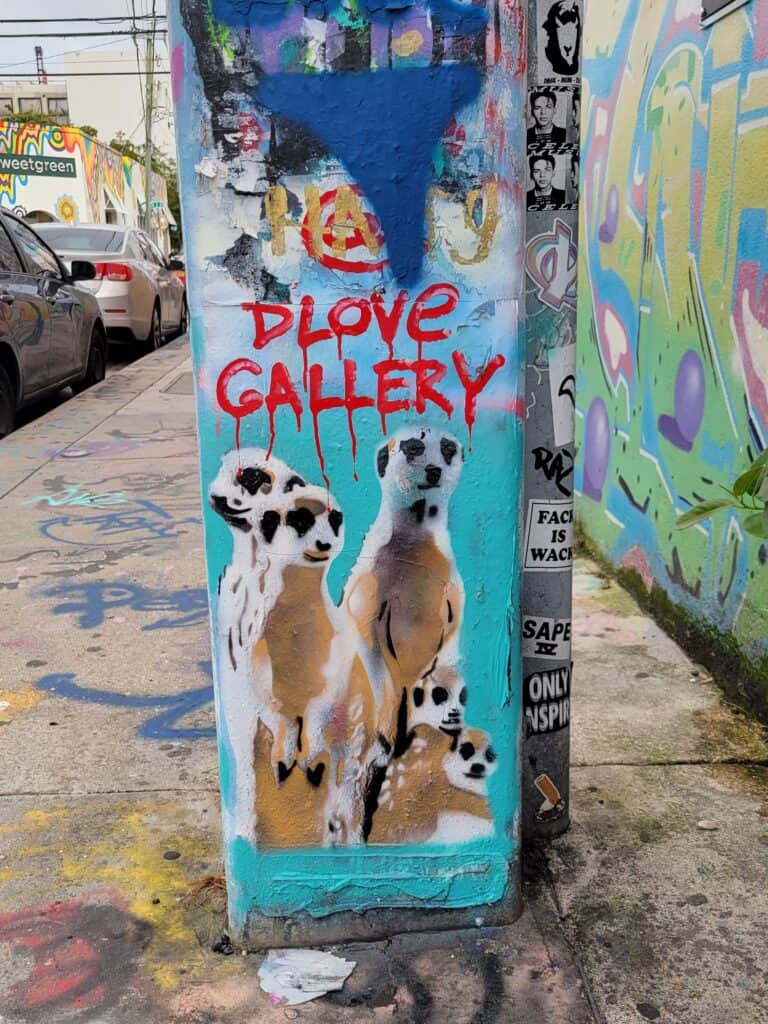 More street art and graffiti can be found throughout the Wynwood Arts District, which is also home to more than 70 art galleries, retail stores, antique shops, eclectic bars, and one-of-a-kind restaurants.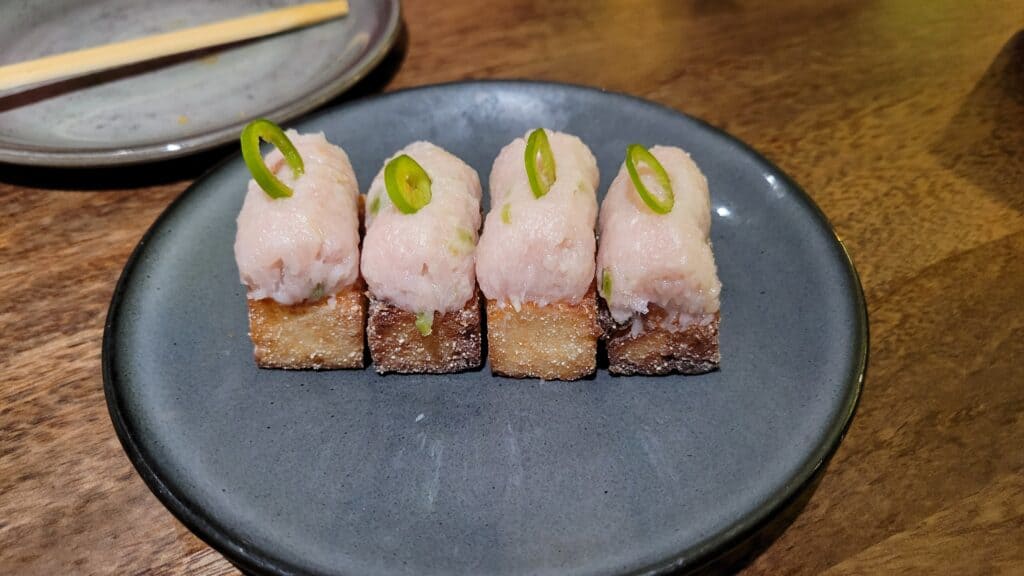 Miami Beach Art Deco Historic District
The Art Deco Historic District is located on Miami Beach between 5th Street and 23rd Street, along Ocean Drive, Collins Avenue, and Washington Avenue. This area first developed in the 1920s as an upscale residential area and then became a center of the restaurant and entertainment scene during the 1950s and 1960s. In 1979, the Art Deco Historic District was listed on the National Register of Historic Places.
Designated by the City of Miami Beach in 1990, it is one of the largest collections of 1920's architecture in the world. The Art Deco Historic District is also listed as a local historic district by the City of Miami Beach and includes over 800 historic Art Deco and MiMo (Miami Modern) buildings influenced by Mediterranean and Egyptian Revival architectural styles.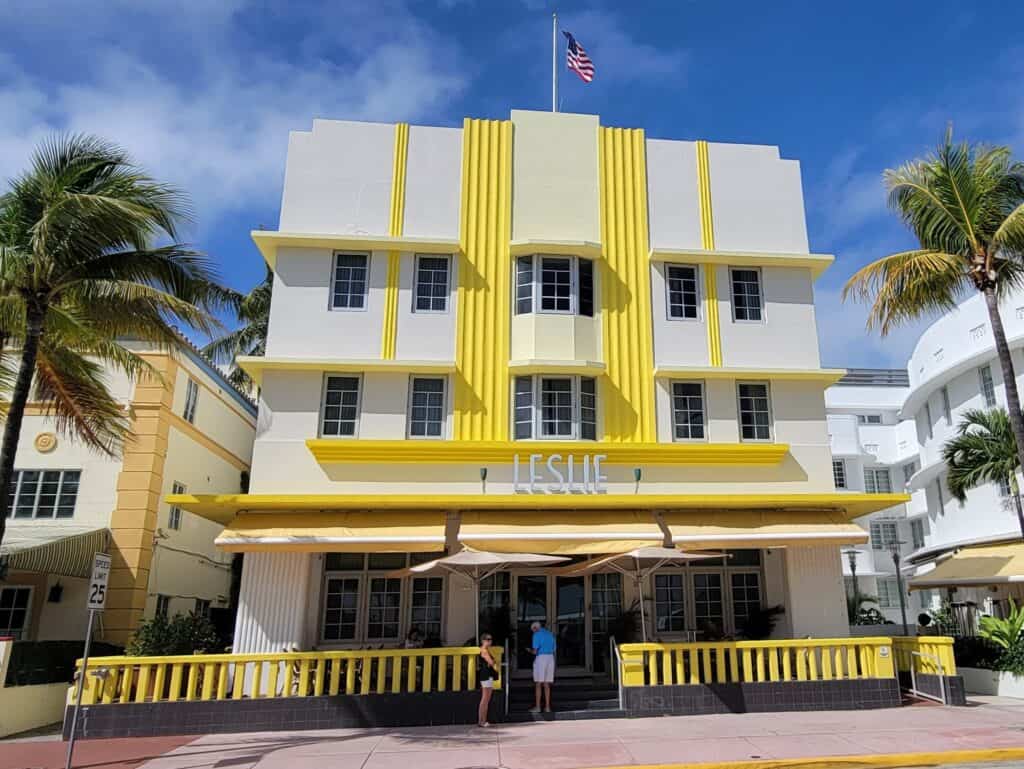 Discover the beauty of Miami Beach's Art Deco District with a guided walking tour. Walkthrough the historic streets of South Beach and hear stories about the history and preservation of this protected district. See a wide range of Art Deco architecture in Miami Beach and learn about local architecture and heritage from a Miami Design Preservation League guide.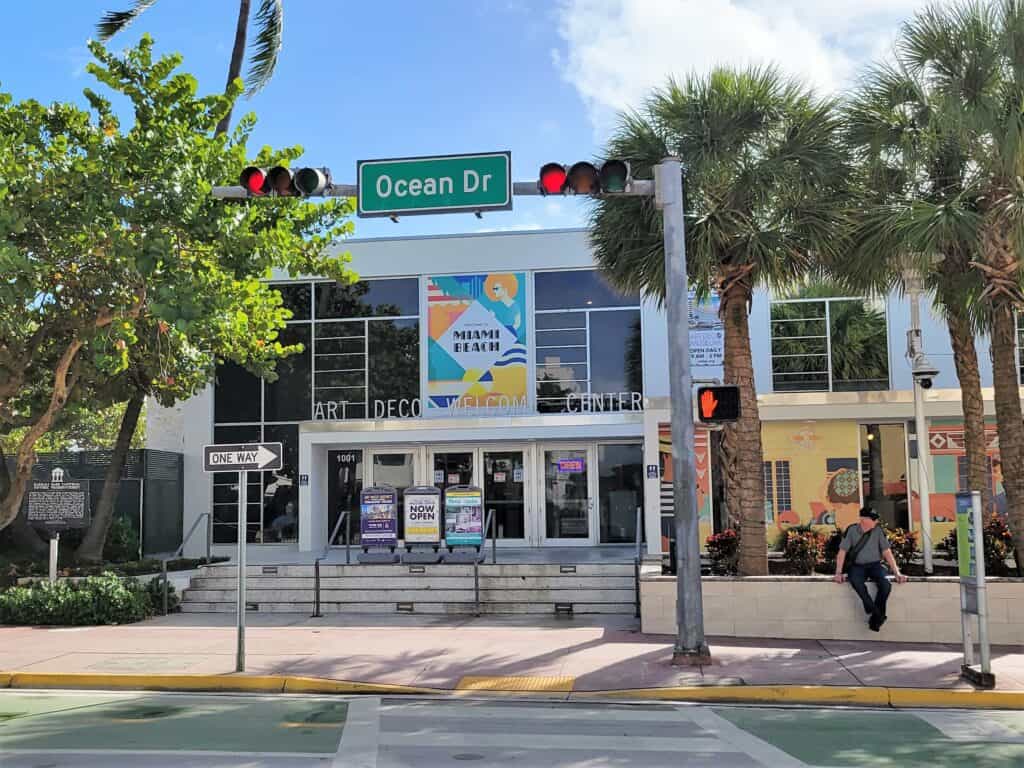 The Miami Design Preservation League was founded in 1976 with the goal to protect, preserve and promote the architectural heritage of South Florida during a time when there was rampant demolition occurring in Miami-Dade County.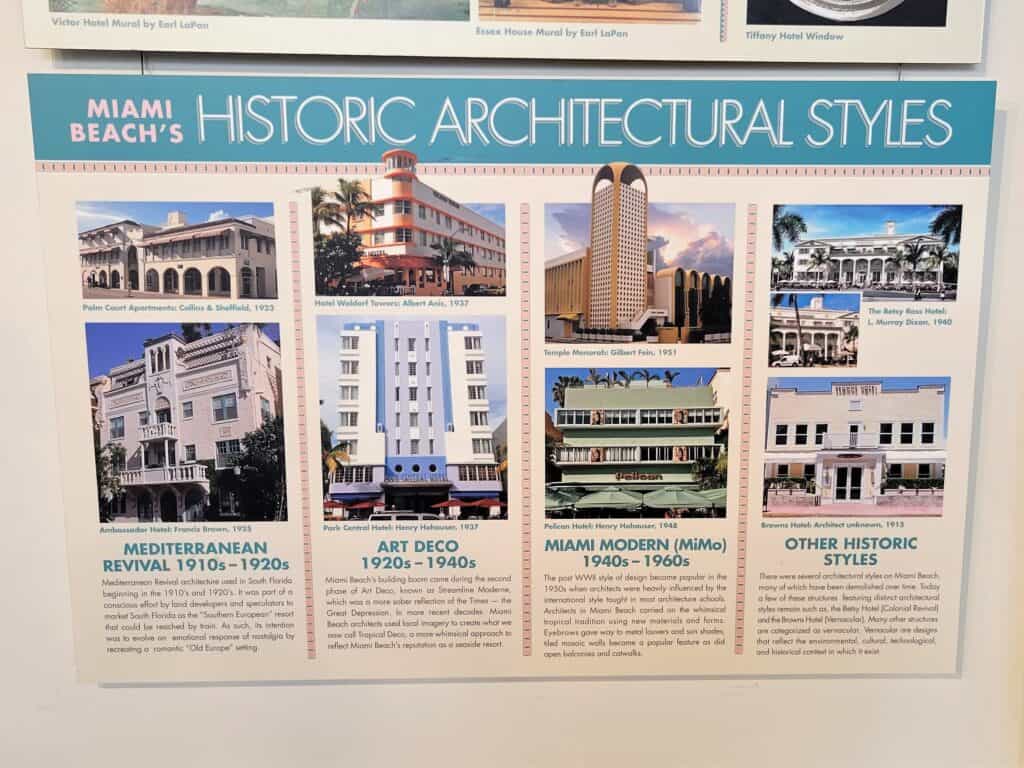 Since then, they have saved hundreds of historic buildings from destruction, including dozens on Miami Beach's Washington Avenue and Ocean Drive! Tours include admission to the Art Deco Museum and Gift Shop.
Miami Design District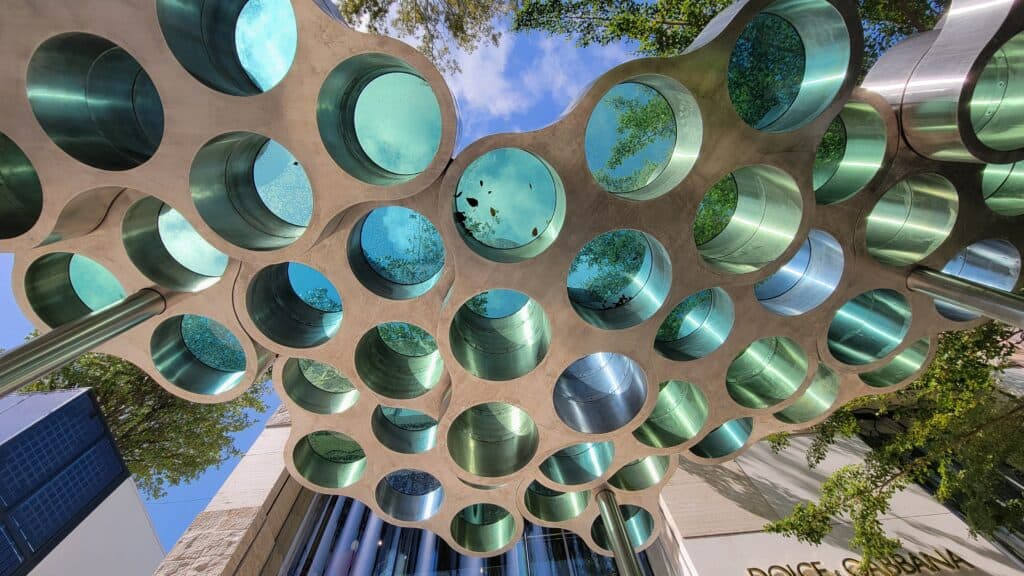 The Miami Design District was first conceived in 2000 by real estate developer Craig Robins. The district is part of the greater South Florida Design District and is home to art galleries, showrooms, creative services, architecture firms, stores, antique dealers, and eateries. The area primarily consists of furniture showrooms and art galleries that are located on Northeast 40th Street between Miami Avenue and North Miami Avenue.
The Miami Design District is a neighborhood nestled between the Wynwood and Brickell and is known for its impressive collection of luxury fashion boutiques, upscale restaurants, and high-end designer jewelry stores, such as Harry Winston, Louis Vuitton, Hermès, and Christian Louboutin.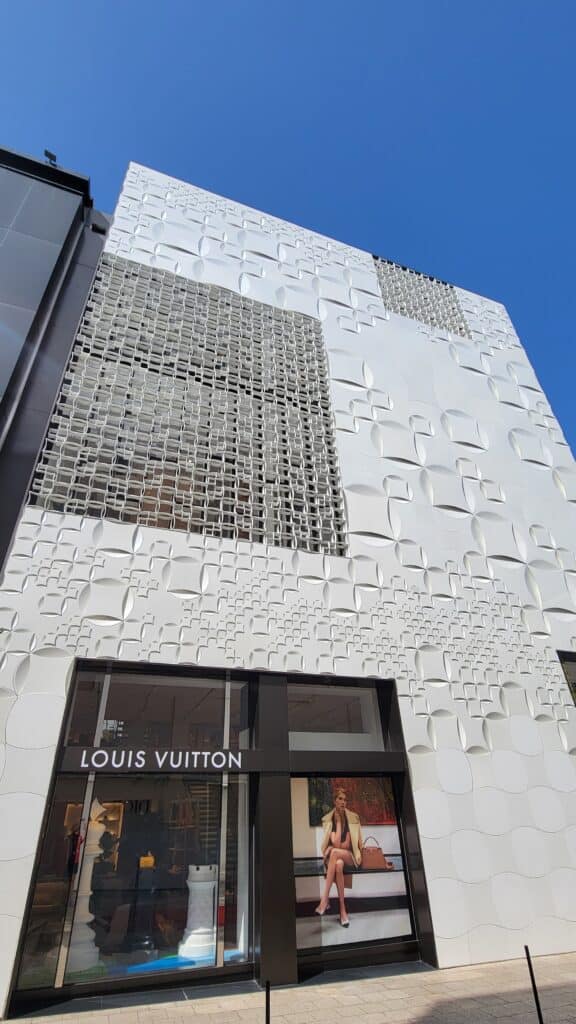 It offers a vibrant assortment of art galleries and stunning interior design stores, as well as public art pieces that are free to visit.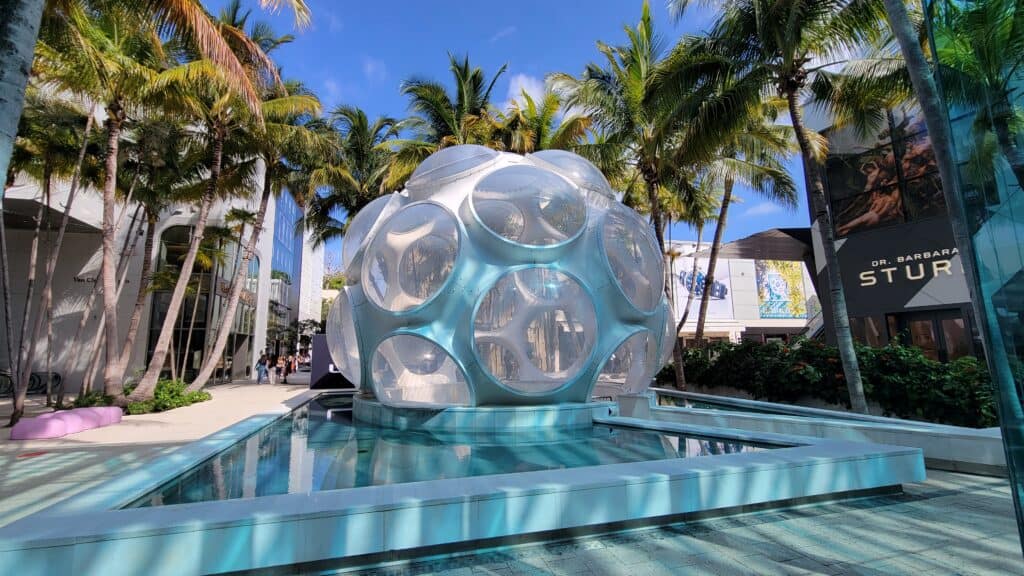 The most recognizable and photographed art installation is "Fly's Eye Dome" designed by inventor Buckminster Fuller located in Palm Court.
Vizcaya Museum and Gardens
The Vizcaya Museum and Gardens in Miami is a National Historic Landmark that was once the waterfront winter home of businessman James Deering. Built in 1916, the estate was purchased by the State of Florida in 1953. The sprawling Vizcaya Museum and Gardens includes 32 decorated rooms, 10 acres of European-inspired formal gardens, a Rockland hammock, nature trail, aviary, café, picnic area, gift shop, and bookstore.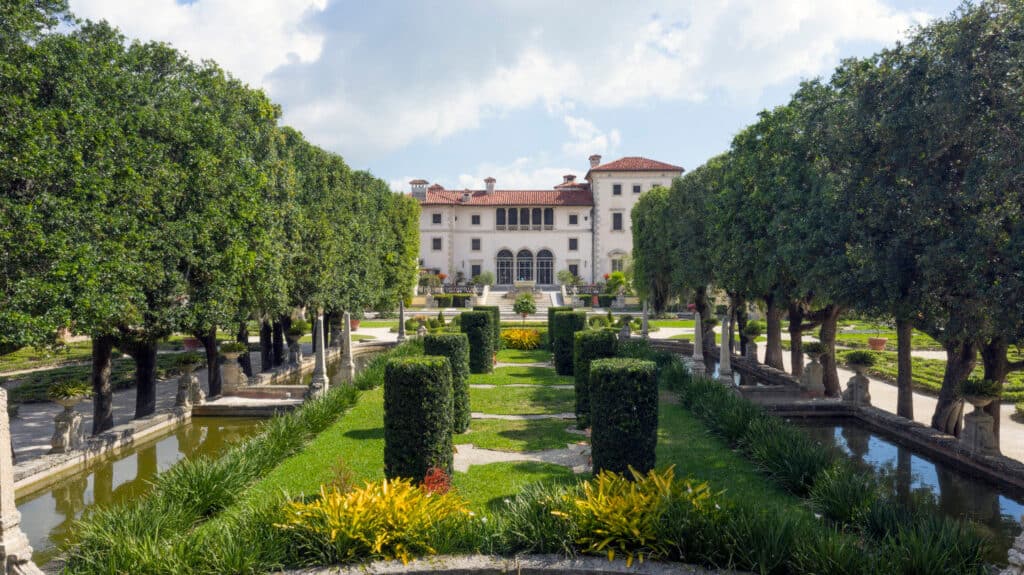 Ranging from the asymmetrical Rococo to more linear Neoclassical styles, the 18th century was the main inspiration for decorating the Vizcaya interior. The Main House contains a mix of antique furnishings and decorative arts, as well as European fine and decorative art from the 15th through 19th centuries. Highlights include works by Diego Velazquez, Giovanni Battista Tiepolo, Canaletto and Pietro da Cortona.
In addition to exploring the interior spaces, guests can roam around the formal gardens or take a stroll down to the waterfront of Biscayne Bay.
Pérez Art Museum Miami (PAMM)
The Pérez Art Museum Miami (PAMM) is a modern and contemporary art museum dedicated to collecting and exhibiting international art of the 20th and 21st centuries. The PAMM's permanent collection includes nearly 3,000 works of art viewable in eight galleries. The collection has a strong emphasis on art that relates to the American Latinx experience, the African diaspora, Latin America, and the Caribbean. Their mission is to highlight Miami's cultural diversity and its pivotal geographic location at the crossroads of the Americas.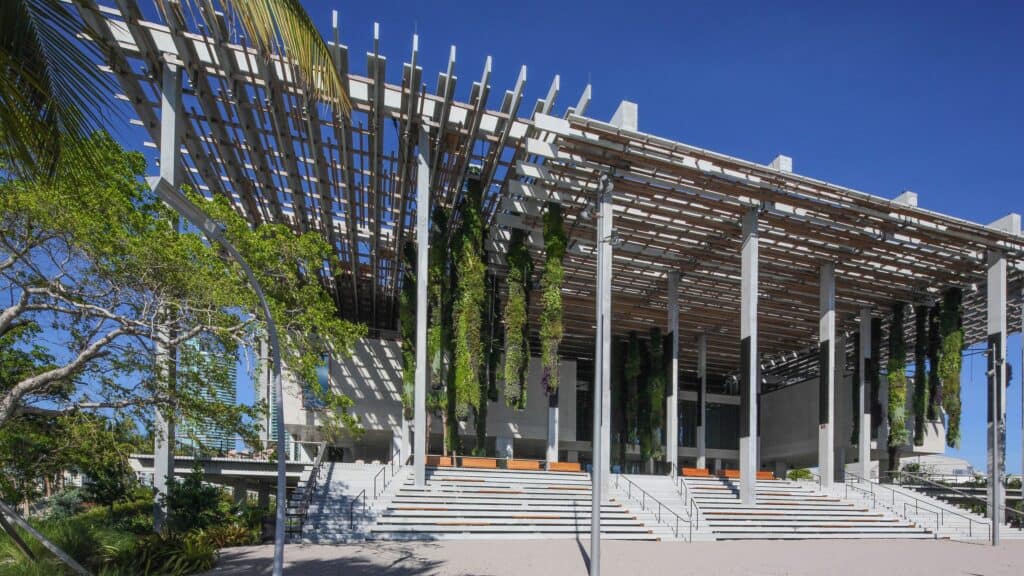 In addition to the extensive permanent collection and sculpture garden, the museum offers temporary exhibitions, special events, and educational programs.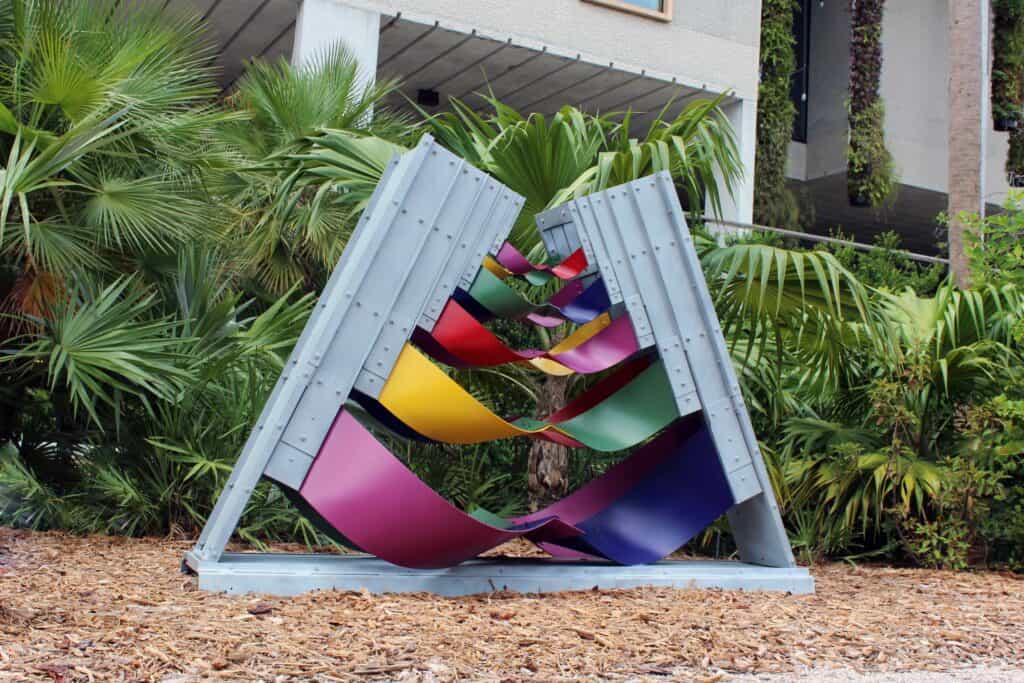 Visitors to the museum can enjoy waterfront dining at Verde restaurant, shop a unique selection of art books, furnishings, and handmade items at the museum's gift store, and take in the spectacular views of Biscayne Bay.
Museum of Graffiti
The Museum of Graffiti is located in the heart of Miami's Wynwood Arts District and is the world's first museum dedicated to graffiti art. It has been exhibiting graffiti art of global and local artists since its opening in 2018.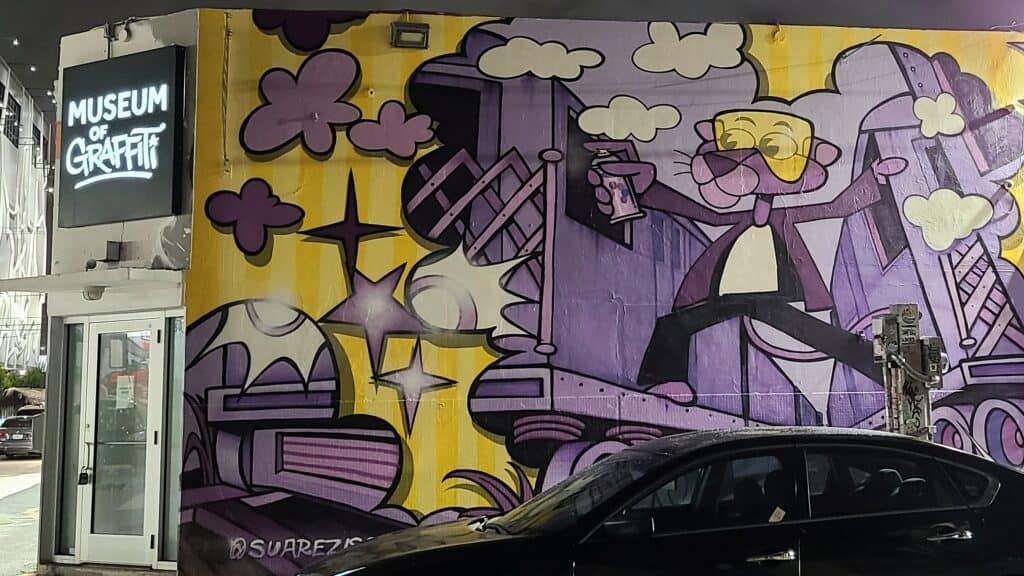 The Museum of Graffiti aims to preserve and promote the culture of graffiti art for generations to come. Their mission is to educate our visitors about the rich history and impact of this remarkable movement through exhibits that showcase the world's top graffiti artists and their work.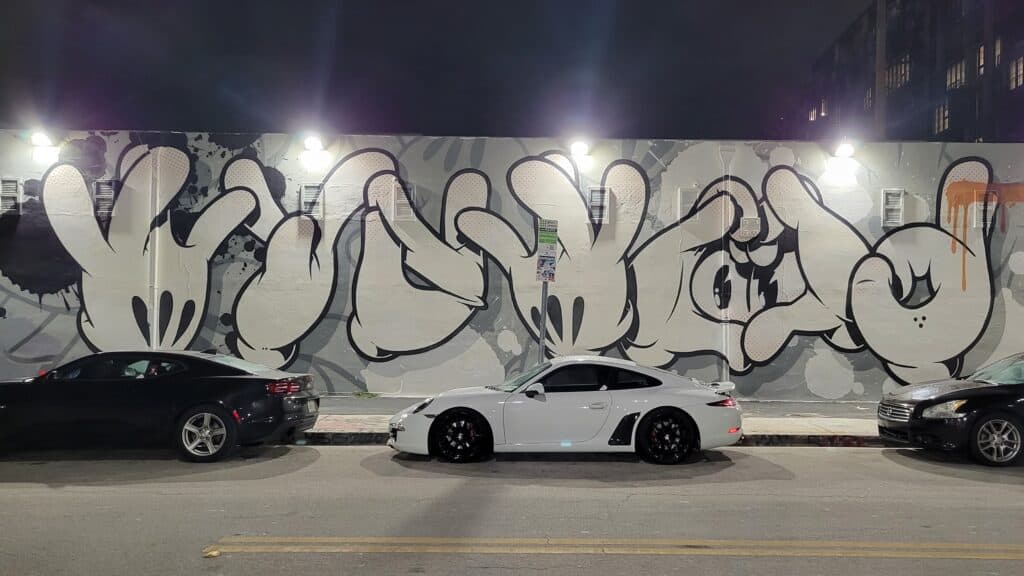 The museum's collection includes rare pieces by the most influential names in graffiti history, as well as original works by artists who have had a profound impact on urban culture and contemporary art. From the early origins of graffiti through its evolution over time, visitors will get to experience the different styles that have marked this movement.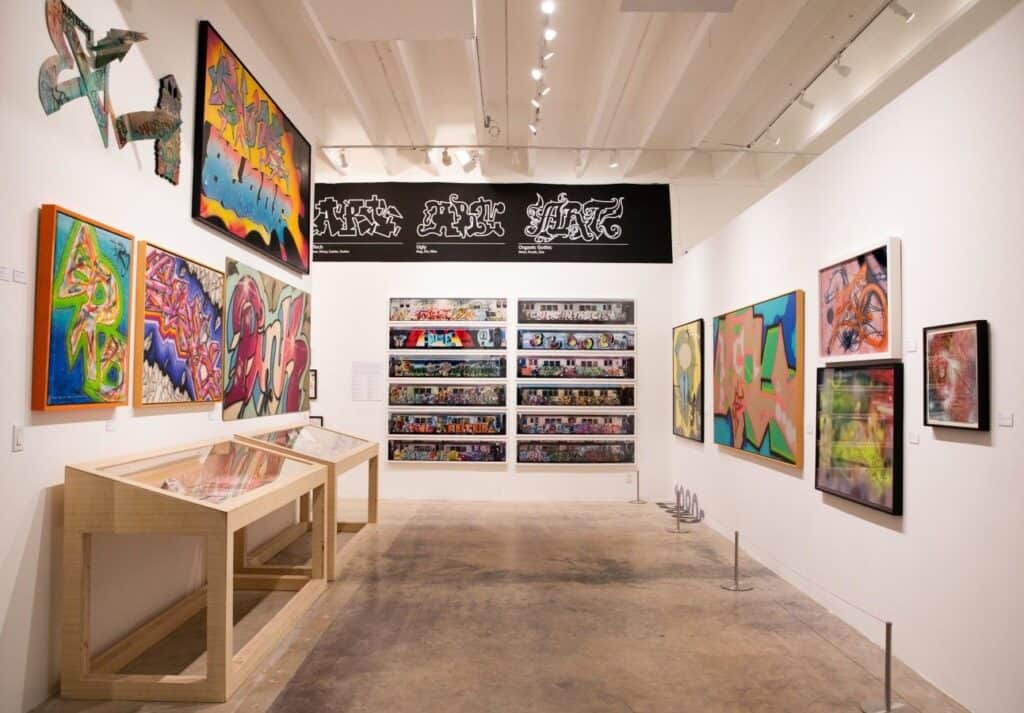 Want to get your hands dirty… or colorful? The Museum of Graffiti offers special events and classes where you can create your own street art masterpiece.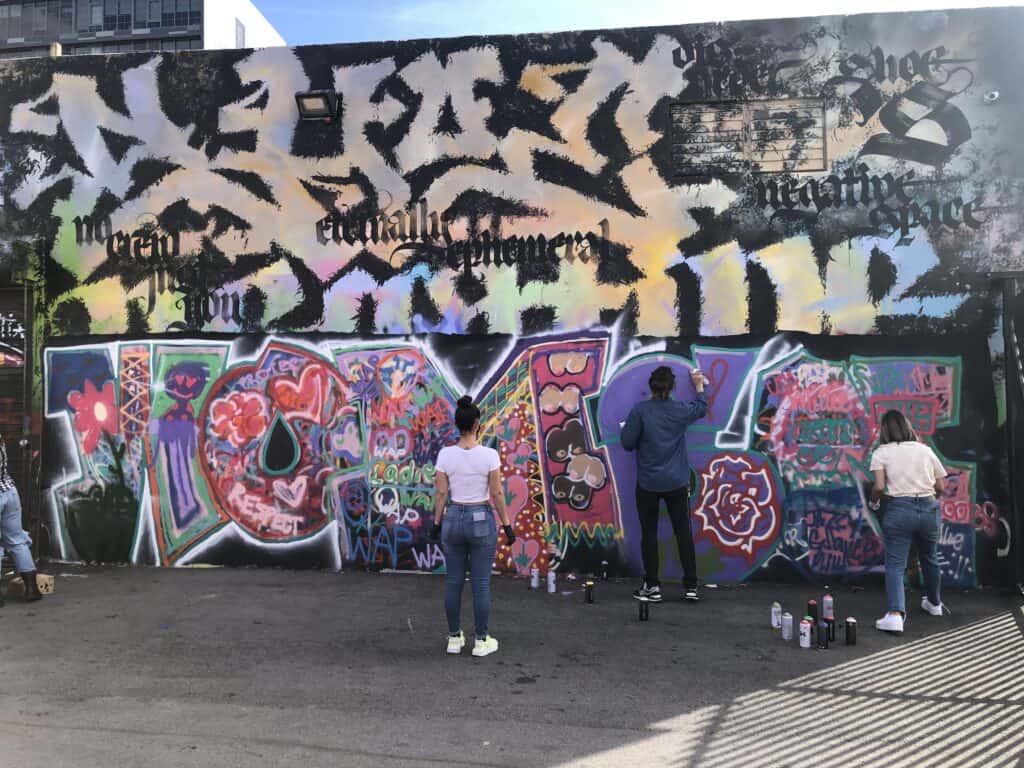 Miami for art lovers and architecture buffs
If you love art and architecture, Miami has a lot to offer. The city is a beautiful place filled with all kinds of creative inspiration.
Architecture buffs will find it's worth making a pilgrimage to the Miami Beach Art Deco District just to see the spectacular buildings alone. While art lovers will find plenty of opportunities to explore museums and galleries that highlight the work of local artists as well as nationally recognized talent.
The next time you are in the area, don't forget to visit some of these great places.