We sailed our second Alaska cruise was a onboard Celebrity Millennium northbound from Vancouver to Seward from August 24-31, 2012 followed by a 3-night stay in Homer, Alaska.
Here's a rundown of what we did:
Vancouver: Dim sum lunch in downtown before boarding the ship
Ketchikan: Adventure Kart Expedition
Icy Strait: Whale Watching & Bear Search
Juneau: Mendenhall Glacier & Nugget Falls
Skagway: Eagle Preserve Wildlife River Adventure in Haines
Seward: Alaska Wildlife Center, Exit Glacier, and drive to Homer
Homer: Bear viewing with K Bay Air, halibut fishing with Rainbow Tours
Thurs, August 23, 2012: Vancouver
9 pm arrival at YVR airport
Took a taxi to the hotel
Hotel: Metropolitan Hotel Vancouver – wonderful hotel in an excellent location. You can actually walk to the pier if you don't have a ton of luggage but we didn't because I always have a ton of luggage. =)
Fri, August 24, 2012: Vancouver
Checked out of hotel and took a taxi to Canada Place, where the cruise terminal is located
Dropped off our luggage and checked into the cruise – I don't recommend checking in if you plan to go back into town, like we did, because they make you go through customs and everyone was SUPER confused why we wanted to go back out. So don't check in until you are actually ready to board but you can still drop off your checked luggage
Kirin Seafood Restaurant (1172 Alberni Street) –  15 min walk from the Canada Place. One of the best dim sum meals ever!! That's saying a lot. I am Cantonese American from Los Angeles so I've eaten dim sum all my life. I've even had dim sum in Hong Kong the year prior. Seriously, one of the best!! Highly recommend it.
Dim sum lunch was fantastic and on par with some of the best dim sum we've had in Hong Kong
Took our time walking back to Canada Place and explored the area around the cruise terminal.
TIP: Make sure to check out the Olympic Cauldron just to the west of Canada Place and the Convention Centre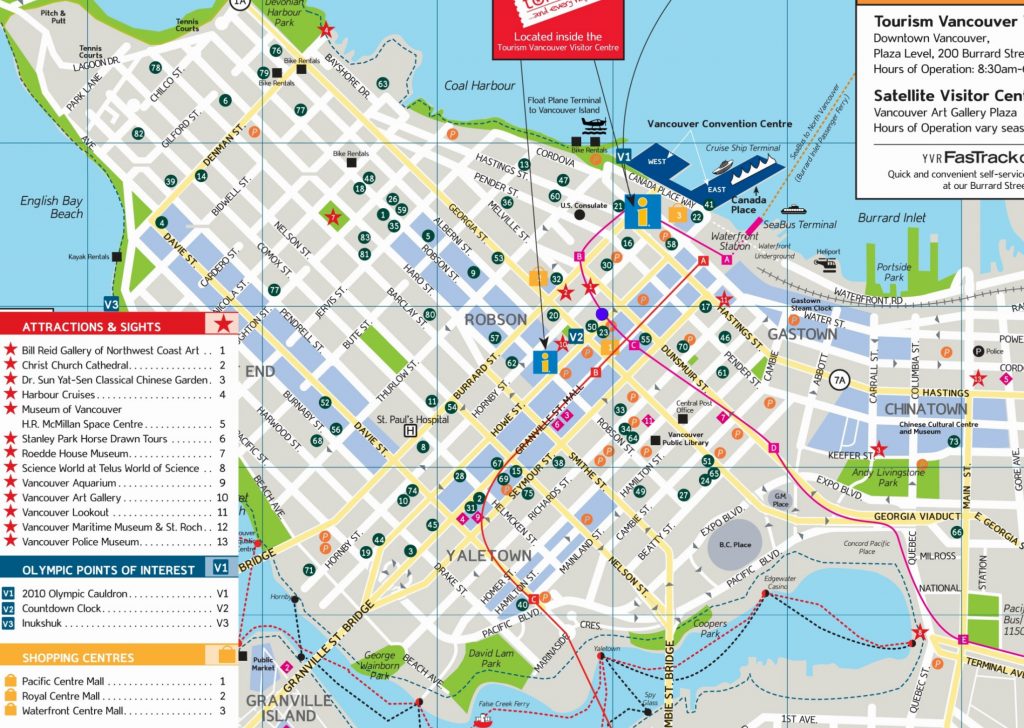 Boarded ship by 3 pm for 4:30 sailaway
TIP: The sailaway out of Vancouver under the Lion's Gate Bridge and past Stanley Park is quite picturesque. Your cabin balcony or the open decks would be good places to take it in.
Sat, August 25, 2012: Cruising the Inside Passage
Check your ship's daily schedule for viewing tips. Try to catch the trip through the Inside Passage of British Columbia past Bella Bella to Prince Rupert, if the weather is good.
Formal Night
View Celebrity Millennium photos

Sun, August 26, 2012: Ketchikan
Arrival: 7 am ~ All Aboard: 2:30 pm
Adventure Kart Expedition – Drive your own off-road, all terrain cart on this guided trail tour. It was fast and fun but very dusty. We got 2-for-1 discount using TourSaver.
Dinner @ Qsine on the ship – Very unique experience. Highly recommended.
Mon, August 27, 2012: Icy Strait Point
Arrival: 8 am ~ All Aboard: 5:30 pm
Whale Watching & Bear Search with TECKK Outfitters. We got 2-for-1 discount using TourSaver. Saw numerous whales and bears on this tour! Highly recommended!
Dinner @ Olympic Restaurant on the ship
Tues, August 28, 2012: Juneau
Arrival: 7 am ~ All Aboard: 8 pm
Juneau was a windy, rainy day when we arrived during this cruise. We had pre-booked Level 2 Glacier Trek, a helicopter glacier hike, with 
Northstar Trekking
 in the morning but they postponed it to the afternoon in hopes the weather would improve.
So we proceeded with our afternoon plans of going to Mendenhall Glacier via the "The Blue Bus" Glacier Express with M&M Tours of Juneau (formerly Mighty Great Trips or MGT).
From the Mendenhall Glacier Visitor's Center, there are several trails you can walk/hike to get great photos of the glacier, depending on how much time you have:
Photo Point: 10 min (must do)
Trail of Time: 30 min (pick up walking guide brochure if taking this one)
Nugget Falls: 1 hour
East Glacier Loop: 2 hours
TIP: Since it's different depending on the time you visit, ask the Visitor's Center if there are any trails with good bear spotting.
We did the Photo Point and Nugget Falls trails and loved them both. If you do Nugget Falls, the area near the falls is cold so bring a light jacket and make sure you touch the icy waters!
After returning to downtown, we got a call from Northstar Trekking that our glacier hike was cancelled because it would not be safe to fly. Guess we'll have to come back again to try again!
Wed, August 29, 2012: Skagway
Arrival: 7 am ~ All Aboard: 3:30 pm
The "Eagle Preserve Wildlife River Adventure" is the only shore excursion we booked through the ship. The tour provider was 
Chilkat River Adventures
. After a 45-minute catamaran ferry ride from Skagway to Haines and a 30-minute narrated bus ride to the
Chilkat Bald Eagle Preserve
, we board a small boat to meander through the rivers of the preserve.
I'm not sure if it was the time of year or what but we didn't see much: maybe 1-2 eagles and no other wildlife. It was a very relaxing, serene boat trip but not the wildlife viewing we were hoping for.
Thurs, August 30, 2012: Hubbard Glacier
Best Viewing Spots on Celebrity Millennium
Inside: Deck 11 – Cosmos Lounge (get there early to get a seat by the window)
Deck 9 Forward
Deck 5: Helipad – Enter the upper level of the main theater on the port (left) side, follow the row of chairs to the end and there will be a metal door to the area. You will walk up about a dozen metal steps to get to the helipad.
Deck 4
Deck 10 Aft (while leaving)
Fri, August 31, 2012: Seward
Disembarked the ship and picked up our rental car from Hertz. They have a kiosk at the cruise terminal.
Alaska Sealife Center – They are famous for rescuing and rehabilitating abandoned and injured seas and sea otters. Must do if you visit Seward! TIP: When you arrive, check the times for behind-the-scenes programs/tours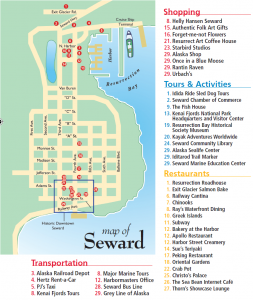 Lunch at Apollo Restaurant, which serves Greek, Italian, steak, seafood, pizza, and more. Other options include:

Ranting Raven: coffee shop w/ pastries & light lunch (southeast corner of Adams & Fourth)
Christo's Place: pizza, pasta, tacos, burgers, subs, fried fish, steak, and fining dining
Ray's Waterfront: seafood, seafood chowder

Exit Glacier Nature Center in Kenai Fjords National Park – There are 3 options for viewing Exit Glacier, depending on how much time you have and far you can walk. The longer the trail, the closer you get to the glacier so we did the Edge of the Glacier trail.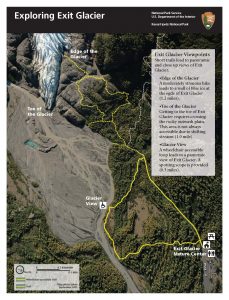 Drove to Homer, Alaska (details coming soon)
Thinking about your dream vacation to Alaska? Check out my post about how to get started on planning an Alaska cruise.


Disclaimer: We may earn a commission for products purchased through some links in this article.