On Friday, November 27, 2009, we pulled into Villefranche, France. We booked a private van with SSK Dreamliner. Unlike our tours in Italy, SSK Dreamliner is more of a chauffeur service and less of a structured tour company so it was really up to us to research what we wanted to see and let our driver know. My group was really relaxed and let me call the shots. I e-mailed them ahead of time with what sights I was going to request and asked for any feedback. When we met our driver, I gave him a list and let him figure out what was the best timing and order to do things.
Villefranche was the only port where we had to tender. Our driver was meeting us at 8 am so we wanted to be on an early tender. There were no tender tickets or anything like that. We just went down to the deck the tender was leaving from to get in line. Luckily, we were early and there was no line! We got on the first tender along with Steven and Melissa. We met our driver and waited for the rest of our group to show up, Stan & Valerie and Roger & Vickie, who were on the next tender and then we were off!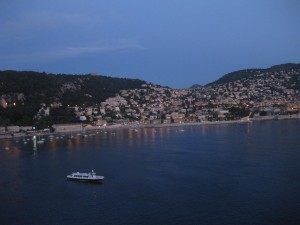 Villefranche at sunrise
Our first stop was Monte Carlo, Monaco, home of the rich and famous! We saw the Hotel de Paris, Monte Carlo Opera House, Monte Carlo Casino, and drove along the Grand Prix route! Unfortunately, the Monte Carlo Casino was closed and didn't open until 2 pm. We also went to the harbor, where we could see the expensive yachts tied up.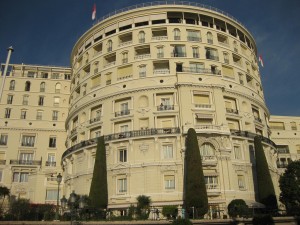 Hotel de Paris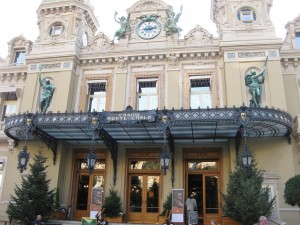 Monte Carlo Casino
Grand Prix route
Monaco harbor
Next, we drove up to Rocher de Monaco (The Rock of Monaco), home of Monaco-ville and the Prince's Palace. We visited Cathédrale de Monaco, where Prince Rainer and Grace Kelly were married and the final resting place of the Princes of Monaco. Then, we walked around the quaint shops of Monaco-ville, where we picked up a few souvenirs and grabbed a light snack.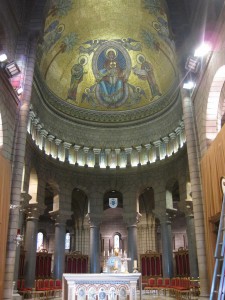 Cathédrale de Monaco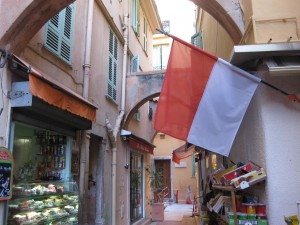 Monaco-ville
We walked around the outside of Palais Princier of Monaco, the Prince's Palace. There is a gorgeous view of the sea from there. Then we saw the famous Changing of the Guard in front of the Palace. The Changing of the Guard was really neat but the one at Arlington Cemetery in Arlington, Virginia is much more moving. Our driver parked the van at the Musée Océanographique de Monaco so we walked past the museum on the way back to the van. It is off a steep cliff and the view was also amazing!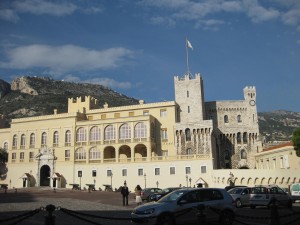 Palais Princier of Monaco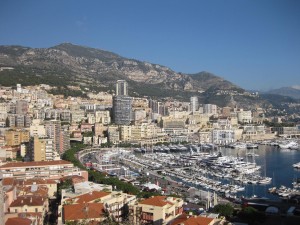 View from Palais Princier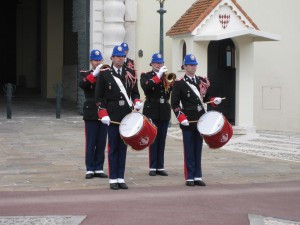 Changing of the Guard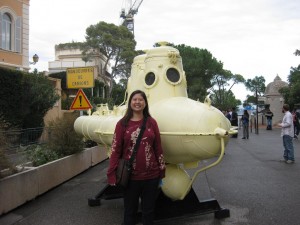 Yellow submarine in front of Musée Océanographique de Monaco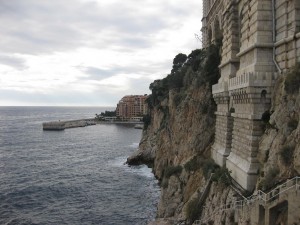 View from Musée Océanographique de Monaco
From Monaco, we headed to Eze, France. We went to the Medieval Eze Village, which sits high on top of the hill and is made of stones. The village was amazing! We didn't have a lot of time to explore but it was really neat to see it. We had lunch in Eze at Gascogne Cafe and I had a WONDERFUL shrimp a la provencal with ratatouille dish!!! It was soooo good! After lunch, we went to the Fragorand Perfume Factory, where we learned how they made perfume, and bought some to take home. My absolute favorite thing I bought here was a bar of lavender soap. It smelled soooo good and I wish I bought more! I thought Eze was SO charming and I wish I had more time there. I would definitely want to visit it again!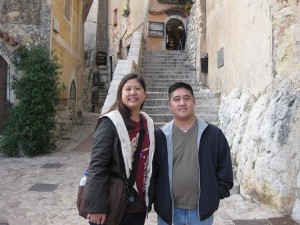 Medieval Eze Village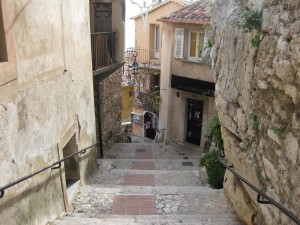 Medieval Eze Village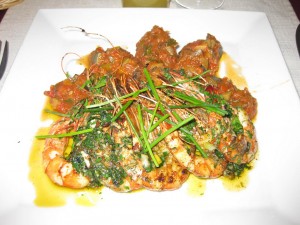 Shrimp a la provencal with ratatouille at Gascogne Cafe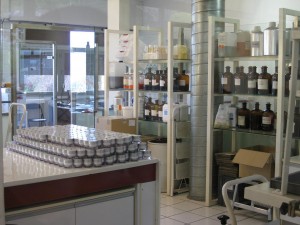 Fragorand Perfume Factory
Our last stop was Nice, France, playground of the rich & famous! Nice was very anti-climatic. The weather was cool and overcast and since it was winter, many of the shops were closed. There was some people walking around but definitely not the beach mecca that I always hear about. We bought some souvenirs and then decided to take a break at Fleur Cafe. I ordered a strawberry jam, banana, and Nutella crepe with a coffee. The waiter thought I was a bit crazy for my order. My favorite crepe is strawberries, bananas, and Nutella but I guess it's not normal in France. Many of the crepes only had one ingredient or were savory. Either way, I got the crepe I wanted and was very happy! Yay!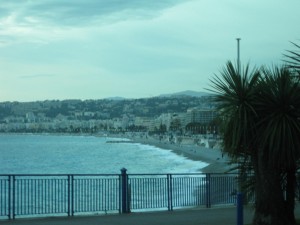 Shoreline of Nice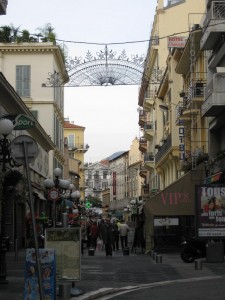 Nice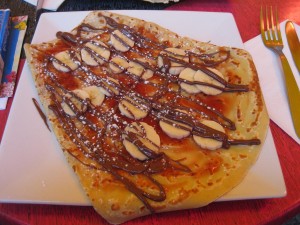 Strawberry jam, banana, and Nutella crepe
Our driver dropped us off at the pier but we still had some time before we had to reboard the ship so we walked around Villefranche. There are a lot of wonderful little shops right at the pier and we picked up dried lavender, soap, and Herbes de Provence. We also walked through Rue Obscure, which is an underground street!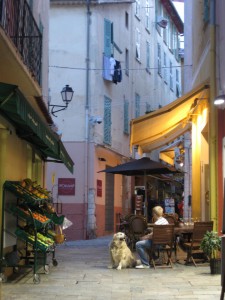 Villefranche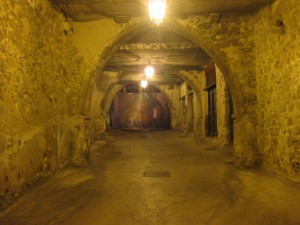 Rue Obscure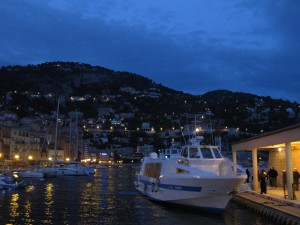 Sunset over Villefranche
This day went by very fast and we saw so many things! I definitely don't feel like I spent enough time in Eze and would love to go back.
+ See all Villefranche photos
+ Read more about Mediterranean Cruise 2009